The Chesed Center – Ofakim Dish House was established in 2001 by the Ofakim Chabad House.
As part of our activities, we assist all year round in distributing food to the needy.
On holiday evenings we distribute food baskets to hundreds of families in need of financial assistance.
The Chabad stew house supports and assists all Ofakim residents in need of food assistance.
Among those supported are: veterans, Holocaust survivors, new immigrants, the elderly and the lonely.
The Chabad stew house in the city of Ofakim received: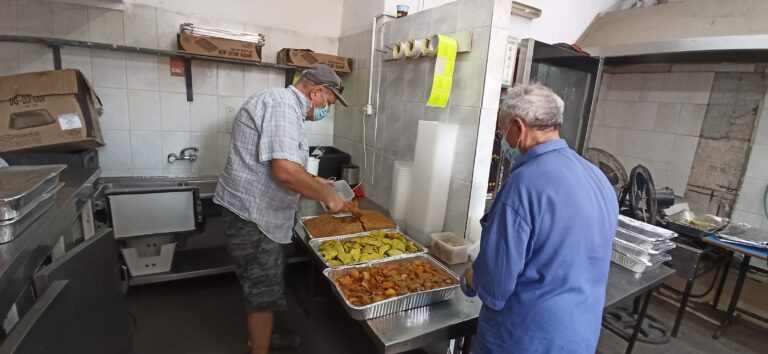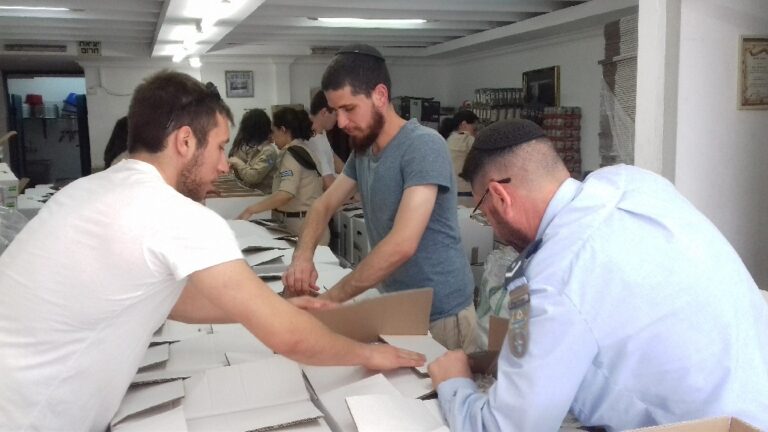 The Ofakim stew house provides hundreds of hot meals daily for the elderly, lonely and needy families.
Food boxes are distributed throughout the year and on the eve of holidays. The food baskets are packed by the volunteers on site.
Pounds of fruits and vegetables
More than two hundred tons of cows and vegetables are distributed annually to the needy in cooperation with the "Israel Collection" and farmers from the area.
Meals in the 'Healthy Summer' project
Every year during the summer holidays, Ofakshil Kitchen delivers cooked lunches to hundreds of children from distressed families.
The Ofakim Yakir award was given to the stew house.